Researching and Analyzing the Competition
We analyze your business, keywords, and competitors before even beginning to discuss development. This is how we ensure your site will stand out amongst your competitors. Don't make the mistake of realizing what your competitors are offering after you have built your site.
---
Getting to know your Business
For us, step one of the Research and Analyzing process begins with getting to know you. We immerse ourselves in your industry, and more specifically, your business. We look for all the great qualities that make your business what it is.
Understanding your competitive advantages will help us understand exactly what to look for when finding your niche keywords. If your business prides itself on offering a great customer service experience, we want to make sure you internet presence reflects that.
---
Finding your keywords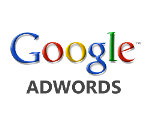 Keywords are defined as the exact phrases used by prospects to search for something through a search engine like Google or Bing. If a resident of Downtown Miami is looking for a local Chinese food restaurant that delivers, that person may use a keywords like "Chinese food delivery miami". We look to find keywords that reflect your services or products so prospective customers or clients can find you as a possible alternative.
By using popular keyword research tools such as Google's Adwords Keywords tool, and Google Trends, we can find all the keywords that will relate to you business.
---
Analyzing the competition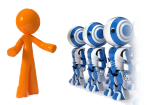 Now that we have found your keywords, we also know exactly where to find your competition. In the search engine results! The SERP (Search Engine Results Page) for those keywords contain lists for all the sites you will be competing against. In the words of Machiavelli, "Keep your friends close and your enemies closer". We inspect your competition up and down, inside and out. We research their entire web presence to create a complete SWAT analysis for each one of your potential competitors. This will give us the insight we need to build a site that will now only be competitive, but blow away the competition.
---