Developing Your Project
Now that we know what kind of Web Design it will take to make your site stand out, its time to build it. We use all the latest languages such as: HTML5, AJAX, JQuery, css3 and more. Professional Web Design and Solid Development will help ensure your site will be successful!
---
Building a Solid Framework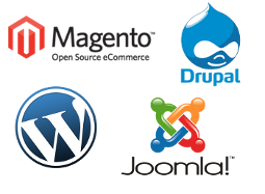 It takes countless parts to make a website really stand out. Whether you need a easy to use CMS system (content management system) for all your news and events or new and creative ways to showcase your products, we will create a site that will not only be easy to operate and maintain, but will also look great. We specialize in customizing todays most widely used platforms like WordPress, Joomla, Drupal, Magento, and more.
These open source systems allow for a wide range of easy to update plugins, extensions, and modules that will help you keep your site up to date without having to redevelop brand new systems once older technologies become outdated. This saves you money. We love saving you money!
---
Beautiful designs built to engage your audience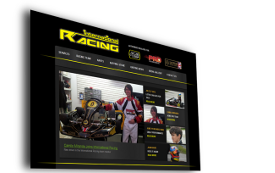 People today are not just using their PC or Mac to visit your site. Mobile phones and tablets have accounted for a increasing portion of all web traffic each year. Today almost 30% of traffic is mobile, and that number grows each year. Lightning uses responsive templates which will adjust to the size of the users browser. This will eliminate the need for a mobile site.
Google has actually made a statement about their approval of responsive templates as it allows you to maintain all your information on one site instead of two. Want to see an example or a responsive template in action? Your on one! Make sure your browser is in window mode and try adjusting the horizontal size of the browser to its minimum size. The site will adjust to the size of your browser even if it is a mobile device or tablet.
---
Decorated Social Media Platforms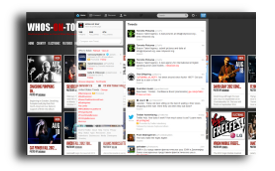 I am sure you have heard how important it is to have your business on Social Media site's like Facebook, Twitter, Pintrest, and Google plus, but did you know that you can actually create designs for social media sites also? We can go into your Facebook, and Twitter accounts and design them to reflect your companies branding guidelines. When people visit your social page, they should recognize it right away.
---
Maintaining and Hosting your Site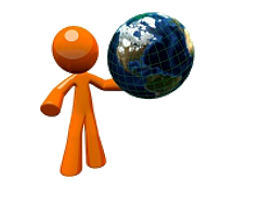 Lightning can not only host your site, but we can also maintain it for you also. We offer affordable monthly maintenance programs that will allow you to send over to us as many changes as you want for your site at a low monthly cost. Having new a fresh content on your site is vital to a websites success. When other web companies try to bill you for ever hour they work, this can actually act as a deterrent towards you adding fresh content or making upgrades to your site. With our monthly maintenance programs you can make as many changes as you want. Keep your site full of fresh information all the time. We encourage it!
---